IMADA force measurement lab (based in Japan) is a facility to help seek the best force measurement solution for you.
Our experienced engineers can show demonstration, training and offer best solution for your application using actual products. You can try these products to find the best solution or to ensure operability and suitability before purchase.
Experience actual force measurement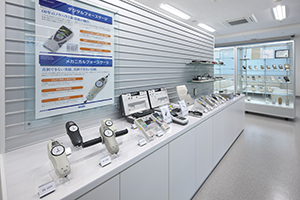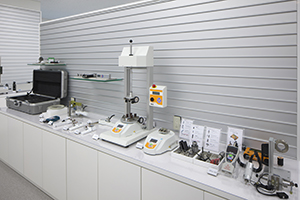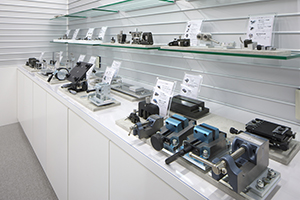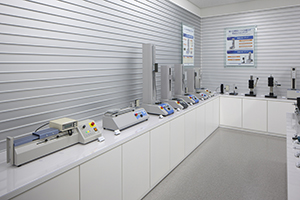 A wide range of our products including force gauges, test stand, attachments, force tester are available in the lab. You are encourged to experience actual force measurement by using these products.
Demonstration by a technician
For customers who can't come to our lab, we also offer the below services. Sample evaluation Video of testing process Actual test results Technical support & Training by Skype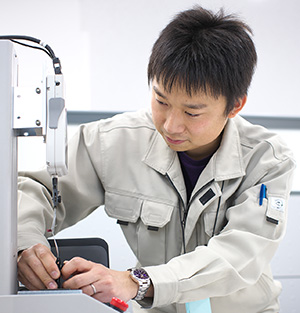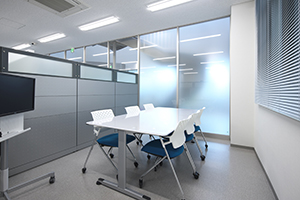 Calibration experience – Tips for your daily inspection
We display the same calibration equipment as what is used for our calibration laboratory. You can try out the calibration process to impve your daily inspection.
※Limited ranges are available.
※It is not a specialized training but for your experience only.
Flow to use the laboratory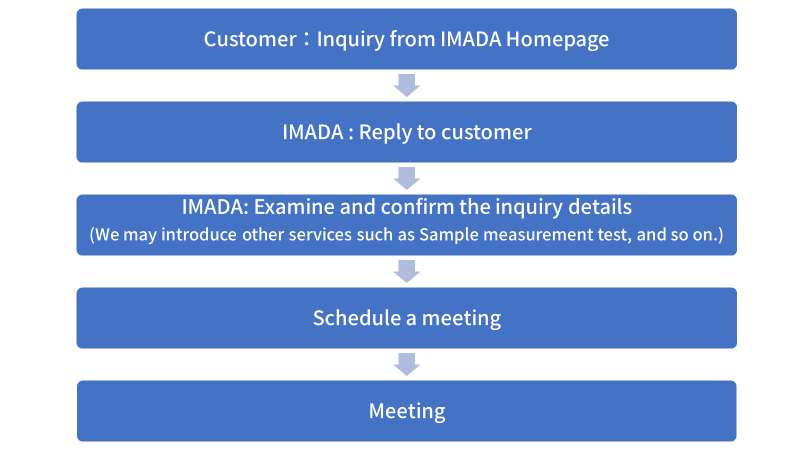 Reservation