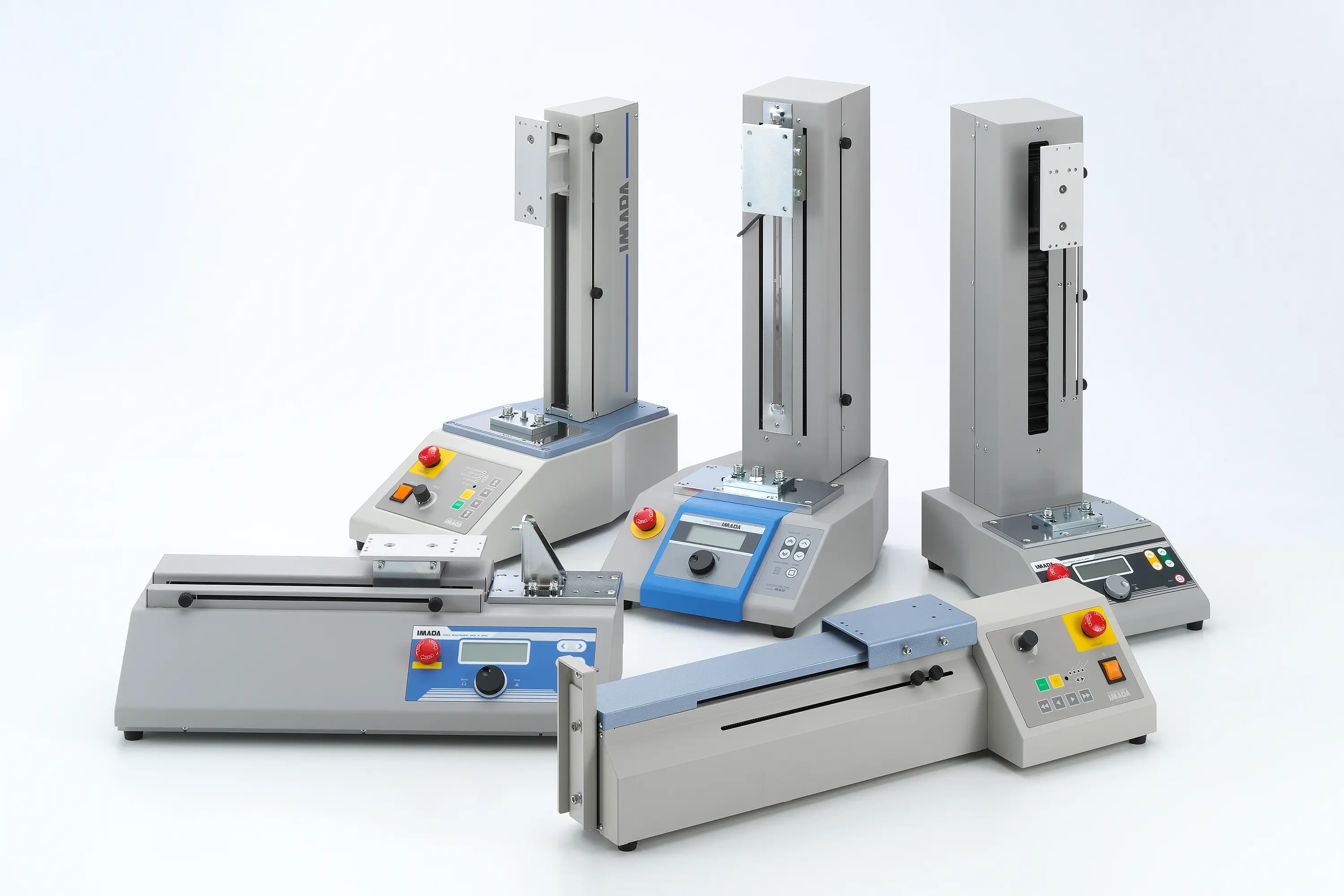 Combined with a force gauge and attachments, motorized test stands can be used as a simple force tester. By equalizing the direction of movement and speed, the measurement repeatability can be improved compared to the use of a force gauge alone. Easy measurement with a switch operation also reduces labor amount, especially when measuring large forces.

Standard type can be interlocked with a force gauge via a dedicated cable to control a specific time, force, and frequency.

High-performance type with linear scale option can measure force-displacement.

Simple, and low-cost type is also available, allowing you to choose the model that best fits your budget and measurement needs.

We also offer manual test stands as an affordable solution.