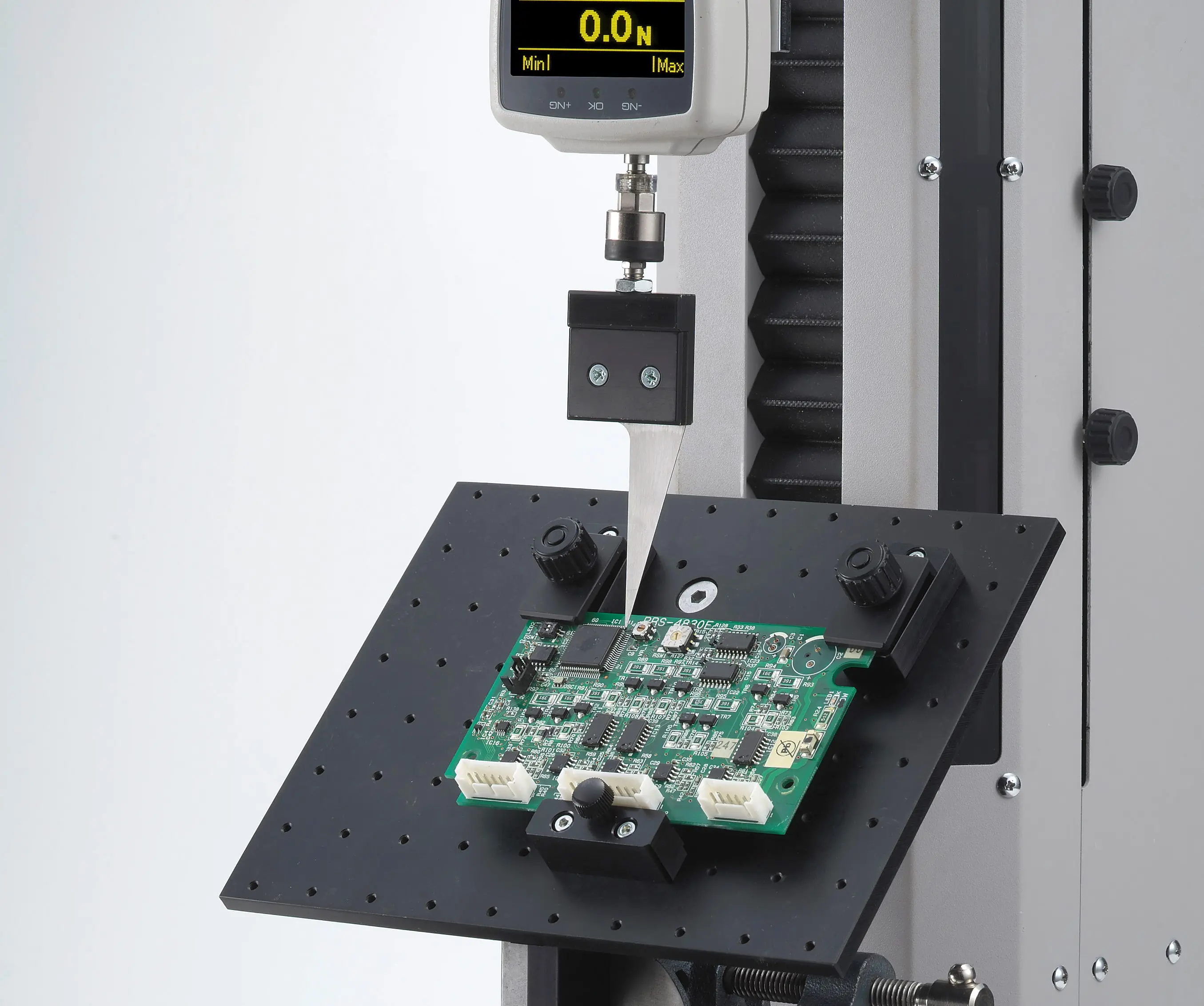 Attachment for lead-free solder test is a jig to measure exclusively shear and peel strength of soldered/glued electronic components.

Recently, lead-free solder has been increasingly used to comply with RoHS and other directives. Furthermore, while components have become smaller and denser, they are also required to be more durable and reliable.

JIS standards related to lead-free solder testing have also appeared, and inquiries are increasing. The jigs introduced here are specially designed for lead-free solder tests that require delicate lead-free soldering such as QFP leads and chip components, and can also perform lead-free solder tests in accordance with related JIS standards.

Check the product, the details and view a video of a lead-free solder test.