Sample Testing Service
The sample testing service is a before-sales service to ensure a purchase with confidence. If you send us your sample, we will investigate the feasibility of measurement and suggest the most suitable testing solution and product for you at free of charge.
Make the best use of our sample testing service in case you want to
Select the right product before purchasing.
Confirm what kind of data can be obtained before purchasing.
View photos and videos of the measurement result for reference.
Example of Sample Test Report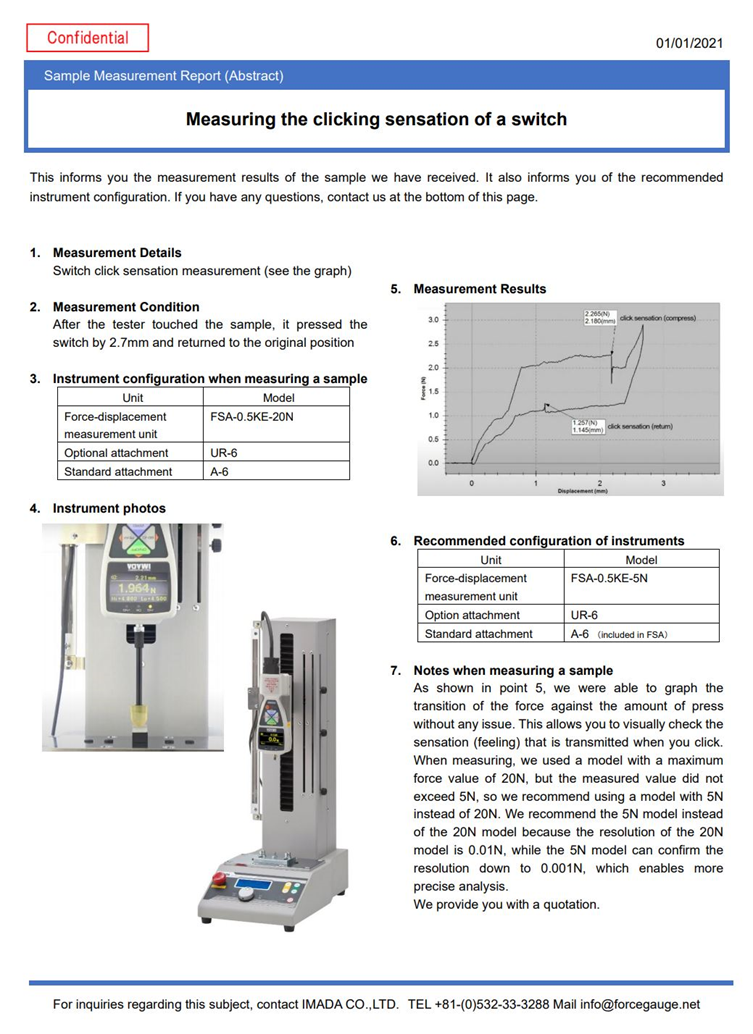 Sample measurement flow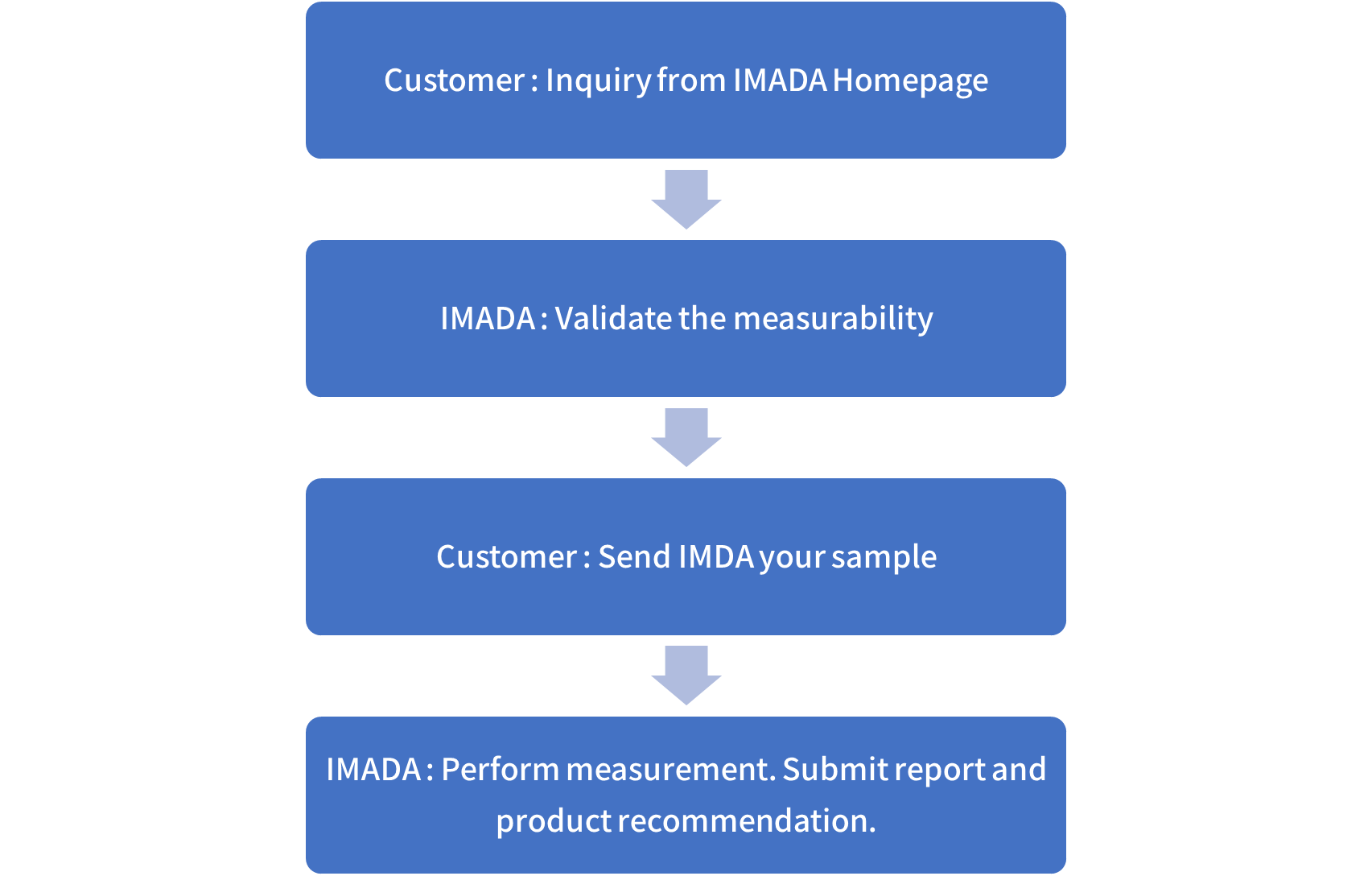 Important Point
※Note that we may not be able to accept some samples, such as samples with incompatible force values or samples that may be dangerous. Contact below to check if the sample testing service can be available to you.
※This is a pre-purchase product selection service, and we do not accept large volume sample tests.
※We will sign a non-disclosure agreement if requested.
※We usually need 3 weeks to submit a report after your test sample arrives at our office.
CONTACT US